In a rough span of time for Florida craft beer after the announcement of Red Cypress Brewery's closure, Grasslands Brewing Company of Tallahassee announces that they will be closing and ceasing operations, effective July 15th, 2019.
From Grasslands Brewing Company:
We wanted to take a moment to say thank you to everyone who has supported GrassLands since we first opened our doors in 2015. Your support, both direct and indirect, has meant the world to us and we feel like we've been an active part of both the Tallahassee community and greater craft beer industry since day 1. We're so proud of the work our team has put in these past four years with the brewery's "Craft. Community. Conservation." mission at the forefront of every decision we've made. Additionally, our working family is comprised of some of the most amazing people we've ever met.
That being said, it is with a heavy heart that we're announcing GrassLands' permanent closure at 603 West Gaines Street on July 15. We'll release information this week about events surrounding our closing, which will occur as a weekend-long sendoff party July 12th, 13th & 14th – as well as heavily discounted specials on beer & gear starting tomorrow July 9th. We want to convey our deepest gratitude to this community, our brewing industry friends (you know who you are) our amazing brewery family, and our investment families. Thank you for over four amazing years, Tallahassee – we look forward to toasting the next step with all of you over the next week and weekend.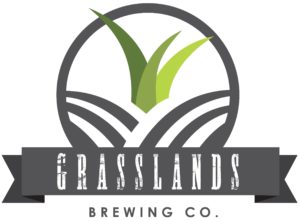 About Grasslands Brewing Company
GrassLands Brewing Company opened in 2015 and is so excited to serve Tallahassee its unique beers and support this awesome community. Based in Tallahassee, FL, Grasslands Brewing Company is a craft brewery with goals to educate patrons about craft beer and create awareness of issues pertinent to the craft beer industry, as well as the environment, animal welfare, conservation, and sustainability.