The Tampa Bay Beer Documentary, titled Tampa Beer: Crafting the Bay is now available for pre-orders on iTunes.  If you missed the film at Gasparilla Film Festival or at its premiere event at Tampa Theatre, here is your chance to catch it and help the film in the process.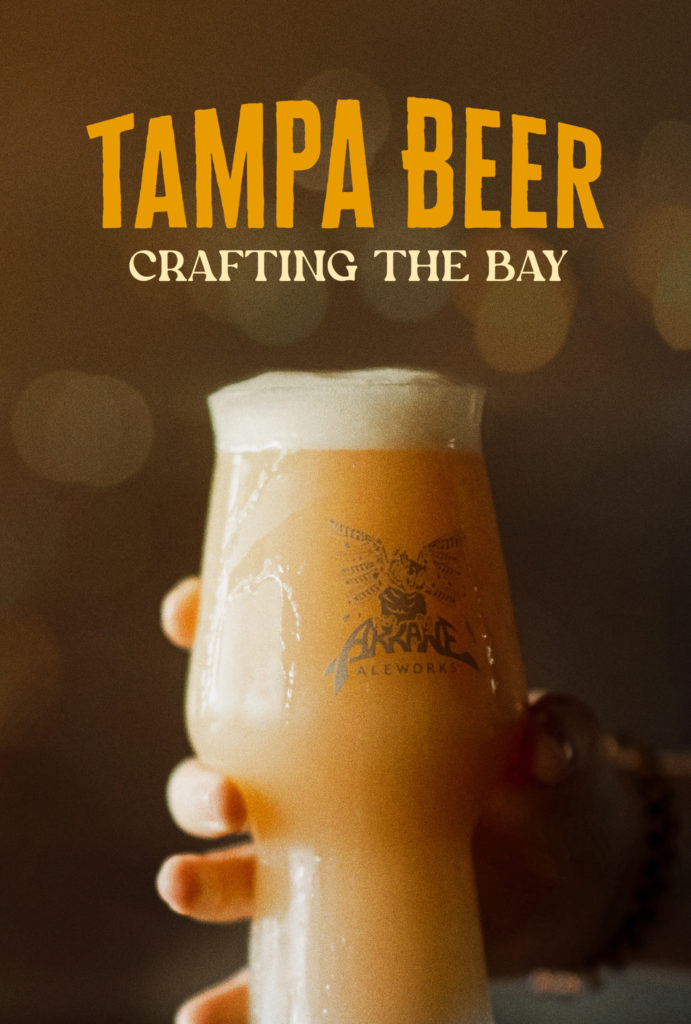 Pre-order Tampa Beer: Crafting the Bay by clicking here.  View the trailer for this film here.
You can help out the documentary film by pre-ordering. According to film-maker James Blankenfeld, pre-ordering the film helps to show streaming services (like Netflix, Amazon Prime, Hulu, and more) that there is demand for the film, which in turn makes them want to carry it.
According to James, "I am so excited to have been a part of Tampa Beer: Crafting the Bay and am proud to share that the documentary is officially releasing on iTunes September 13th! Check out this link to pre-order your copy of the documentary and help support local craft beer!"
James was the first-ever guest on the BeerWise podcast, check out his episode promoting the film and discussing the making of the documentary here. James and his team made the film during the COVID pandemic – they were scheduled and equipped to start fast, but the pandemic slowed the film tremendously. James persevered, and the resulting film speaks with some of the pioneers of Tampa Beer and includes the history of beer in Tampa Bay. (Note: We are certainly biased here at Florida Beer News, since our editor, Mark, was one of the speakers in the film.)
Whatever your connection to Tampa Bay's Brewing scene, check out the documentary when it premieres, and please help the film out by preordering.
About Tampa Beer: Crafting the Bay
Brewing a great-tasting beer requires more than hops and barley.
It takes innovation and an artist's vision to create a brew that stands out from the rest. That's why the art of beer making has played an integral part in establishing Tampa Bay as one of the top craft beer scenes in the country.
Tampa Bay has a long history with beer. It's home to Florida's first brewery, Florida Brewing Company, which still stands and survived adversities like Prohibition and the Great Depression. And in the past decade, the region has redefined the craft beer scene with pioneers like Cigar City Brewing redefining the craft and precision that makes Tampa Bay beer internally renowned.
Tampa Beer: Crafting The Bay tells the story of a destination that loves beer and the personalities who dedicate their lives brewing it. From hipster havens to historic districts, meet the people and places who make Tampa Bay the heart of Florida's craft beer scene.